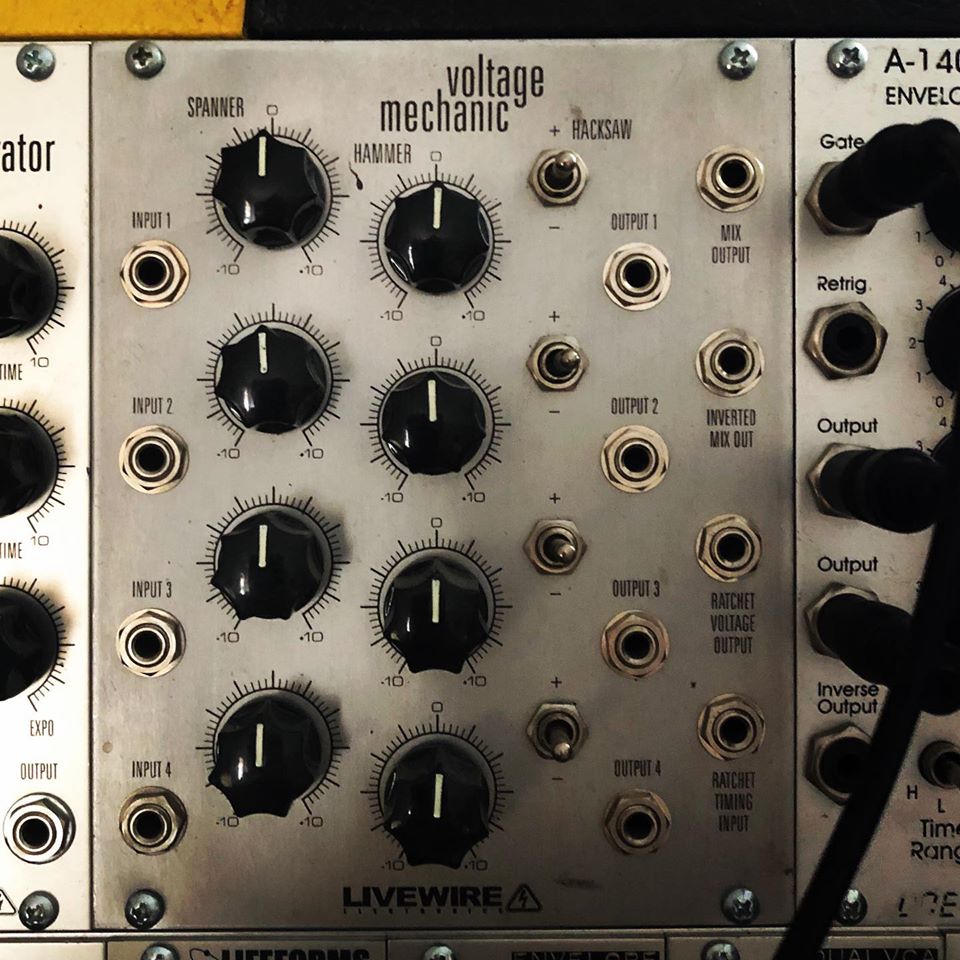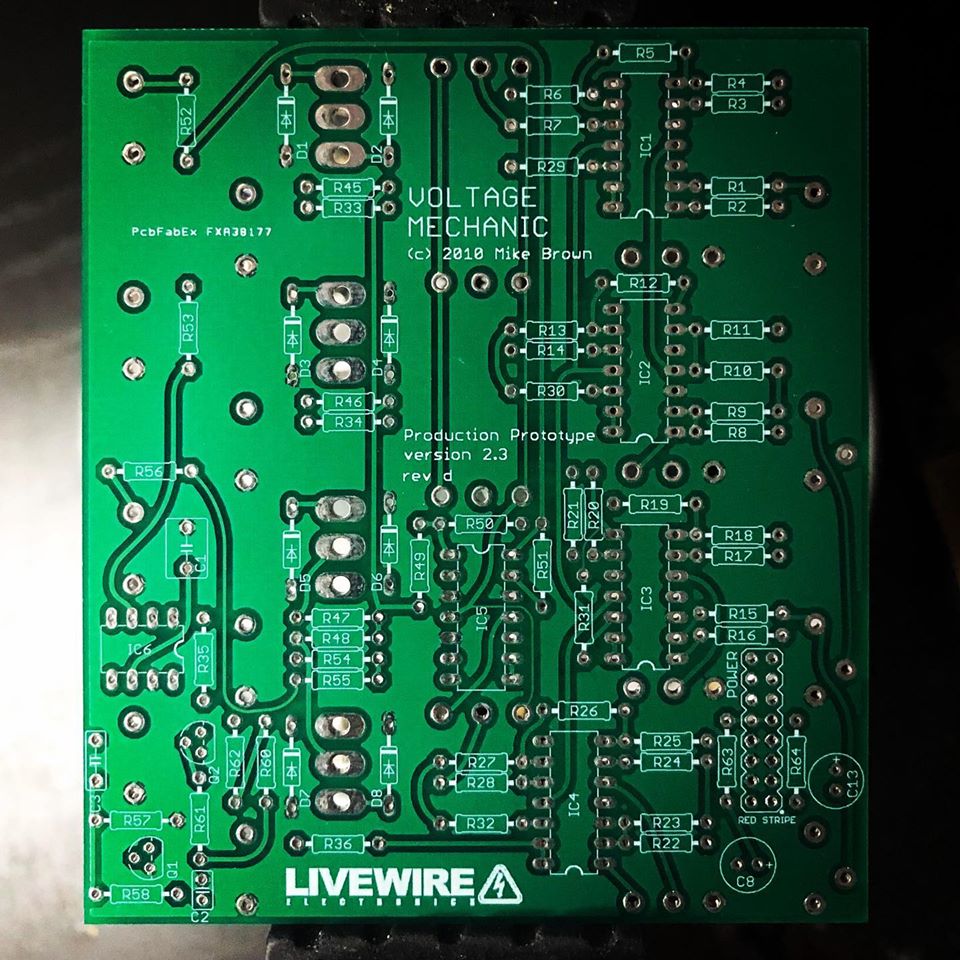 SOLD OUT – KITS AND FINISHED VERSIONS AVAILABLE SOON
In 2011 a short run of PCBs was done to produce a protoype Voltage Mechanic for the NAMM demo system. One unit was completed for the show. The remaining PCBs are being handbuilt will available for sale.
(Production and Kit versions will be available soon)
If you'd like to purchase one of these contact me via the comment section.
Voltage Mechanic Specs:
Function: 4 input Control Voltage Processor w Sample and Hold
Controls:
SPANNER: Variable Phase/Amplitude Control (center = no signal)
HAMMER: Voltage Offset
HACKSAW (switches) Half Wave Rectification:
= 0 to +5v
center = no rectification
= 0 to -5v
4 individual post process CV Outputs
MIX Output
INVERTED MIX Output
RATCHET VOLTAGE OUT (Sample/Hold Output)
RATCHET VOLTAGE INPUT (Sample/Hold Clock)